Regular price
Sale price
$34.24
Unit price
/
per
Sale
Sold out
Super Bifido Plus Probiotic
For adults with sensitive digestive systems, Flora's Super Bifido Plus Probiotic brings eight strains of healthy bacteria to the table to help keep your gut going strong, providing relief from gastrointestinal discomfort. Lifestyle and environmental factors can compromise the digestive system, but adding probiotics into the dietary mix can help boost the good bacteria, keeping the bad in balance and helping to maintain a healthy microflora, naturally. Flora's Probiotic Blends are unique in that they've been developed to survive the stomach acids so that they can be as effective as possible when they reach the intestinal tract.*
Find balance for your family.
How can probiotics help?
The Flora advantage:
Customized for your condition and age-specific needs

Complete multi-strain formulas benefit the whole intestinal tract*

Resistant to stomach acid and bile - reaches the intestinal tract at full potency

Formulated with colonizing strains - lasts longer in the body

Potency preserving packaging - Packaged in amber glass bottles and metal caps protect content from light and air for longer

MAX SUPPORT FOR INTESTINAL HEALTH - For adults with sensitive digestive systems, Flora's Super Bifido Plus Probiotic brings eight strains of healthy bacteria to the table to help keep your gut going strong, providing relief from gastrointestinal discomfort.
CATERED FOR AGES 19+: 8 Adult-Specific Strains with 102 billion CFU. (61 billion at expiration) Contains a combination of both Bifidobacterium and lactobacillus for maximum support and to help restore friendly bacteria populations for optimal gut health and digestion.
HAPPY GUT HAPPY LIFE: Gut health is about more than just digestion and regular bowel movements, although those are important too. Poor gut health can also lead to a weaker immune system and other health issues. Good health starts with your gut!
30 DAY SUPPLY - Take one capsule per day on a full stomach to maintain healthy flora.
Gluten - Free + Vegetarian + Science - Based + RAW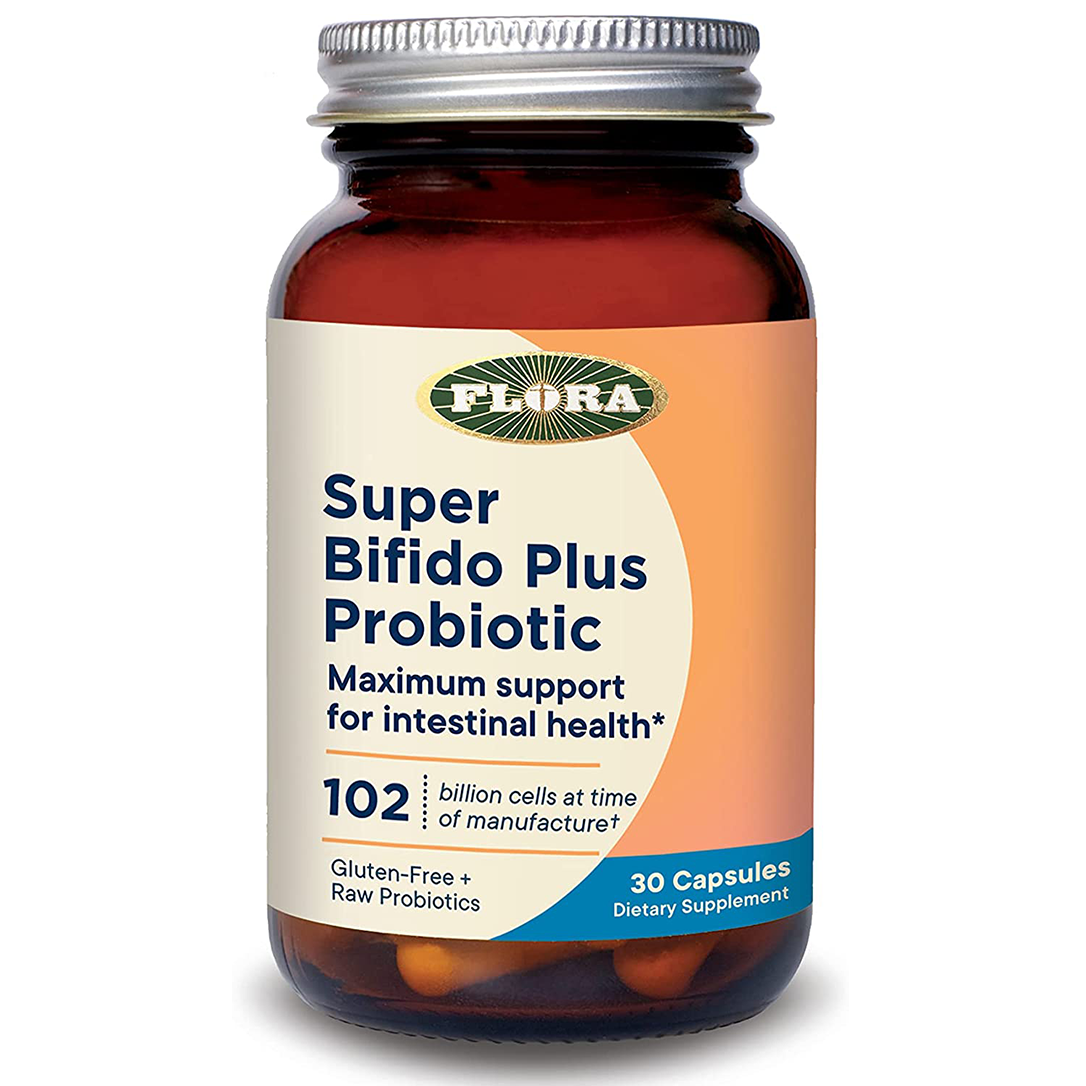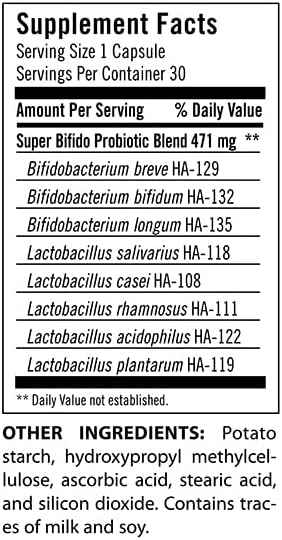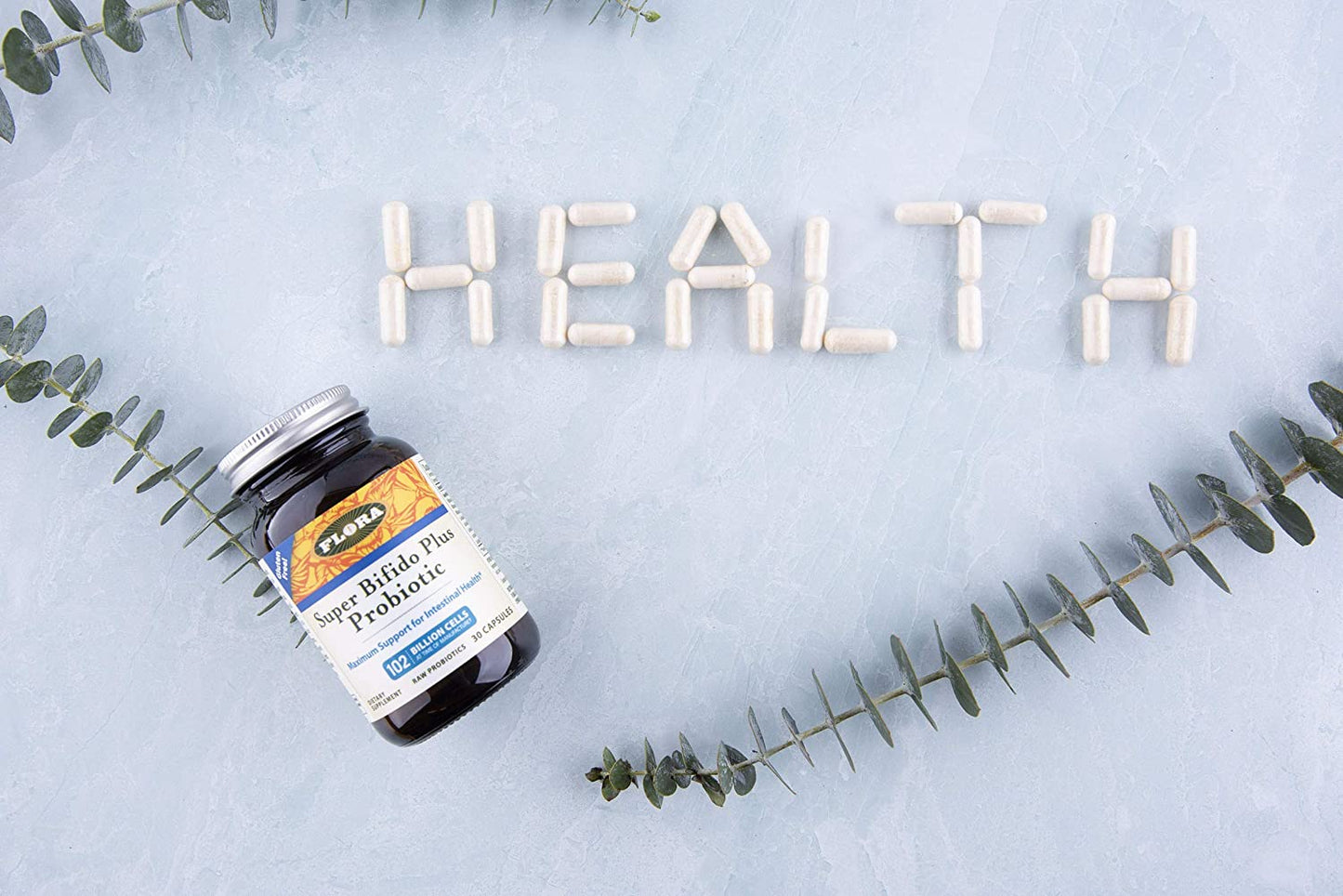 Sign up for the latest news, offers, and styles
Choosing a selection results in a full page refresh.