Joyride, Luxe Harness for Dogs, No-Pull Pet Harness, Made in The USA, 3 Upgraded Side Rings, Adjustable Pet Vest, Easy On-Off and Improved Control Handle, Training, Walking, Running Black
Joyride, Luxe Harness for Dogs, No-Pull Pet Harness, Made in The USA, 3 Upgraded Side Rings, Adjustable Pet Vest, Easy On-Off and Improved Control Handle, Training, Walking, Running Black
Regular price
Sale price
$64.95
Unit price
/
per
Sale
Sold out
JOYRIDE LUXE DOG HARNESS: Introducing our new LUXE Joyride Harness that is Made in the USA! This new harness has improved side rings and handle, while being slightly lighter than the original Joyride Harness. Joyride Harness is a no-pull dog harness designed with your dog's comfort and your ease of use in mind. The harness that you choose plays a major role in their overall comfort level. This is why we've developed the LUXE Joyride Harness!

OUR REVOLUTIONARY SIDE-RING TECHNOLOGY: Our Joyride Harnesses trains dogs to stop pulling and end the behavior entirely with our improved revolutionary side- ring technology. When you attach your leash to the side ring and your dog pulls away from you, the no-pull dog harness forces them to spin around instead, which leaves them facing you rather than able to yank you forward as they race towards whatever has attracted their interest.

BUILT WITH SAFETY IN MIND: Designed and created with high-quality, durable material that will not tear or rip easily, the Joyride Harness is a type of harness that you can rely on to keep you and your dog safe during your walks - day and night! From the tough material of the vest itself, to the improved EZ Grip Handle, to the highly-visible, reflective material, we put our customers' and their dogs' safety first.

MADE FOR ALL SIZES: Whether you have a small dog that weighs only five pounds or a large dog that weighs up to 140 pounds, we have the lightweight LUXE harnesses for animals of all sizes. Be sure to review our sizing guide to see which dog harness would provide a comfortable fit for your dog before purchasing your first Joyride Harness. Our LUXE line runs slightly smaller than our traditional Joyride Harness line, so if your dog is in between sizes or right on the border, we recommend sizing UP.

HOW WE GIVE BACK: Dogs have always been the sunshine in our lives and it's our number one goal to make sure that no dog's call for help goes unheard. Joyride Harness began with the mission to enhance the quality of living for our fellow dog friends. We continue our efforts by partnering with nonprofits and charitable events.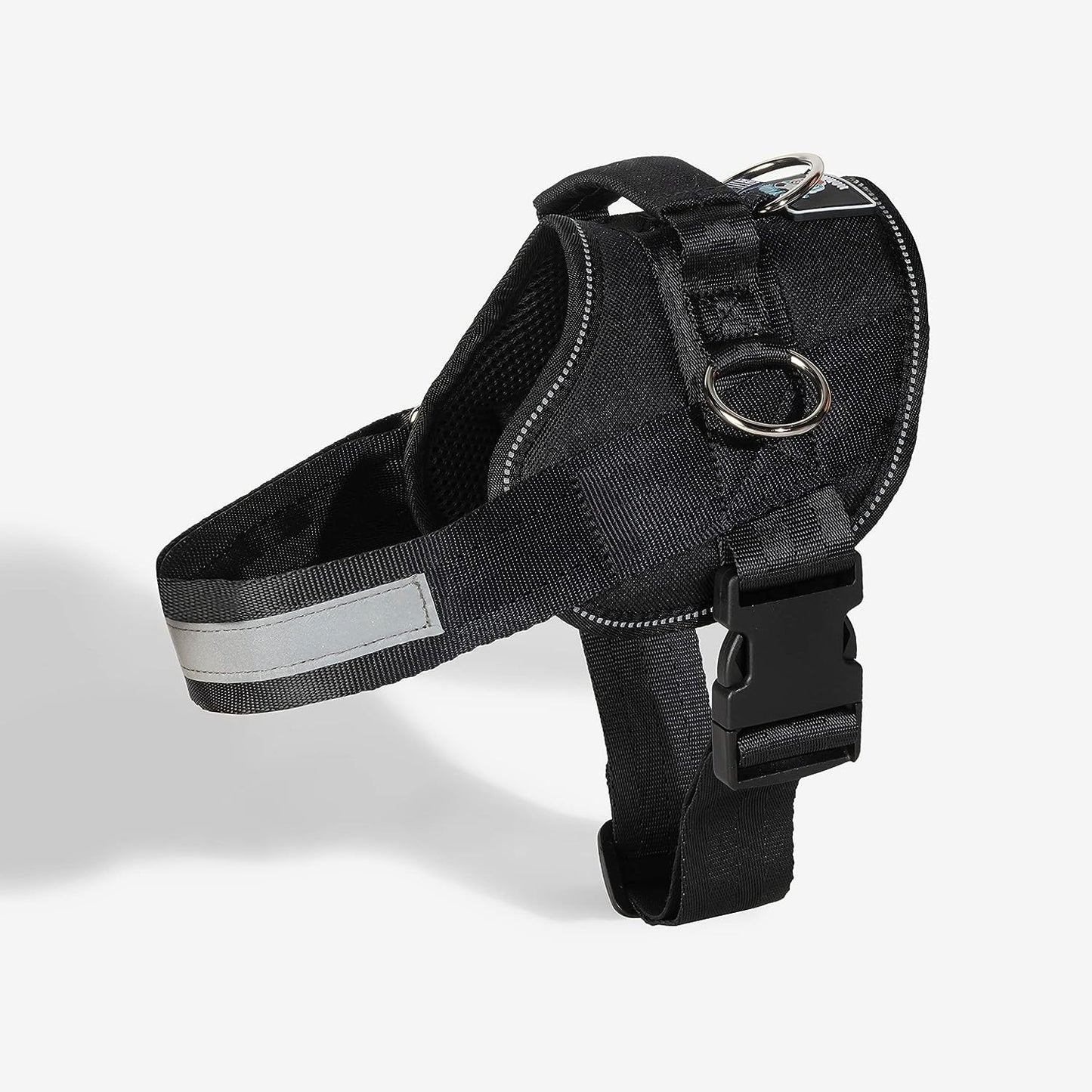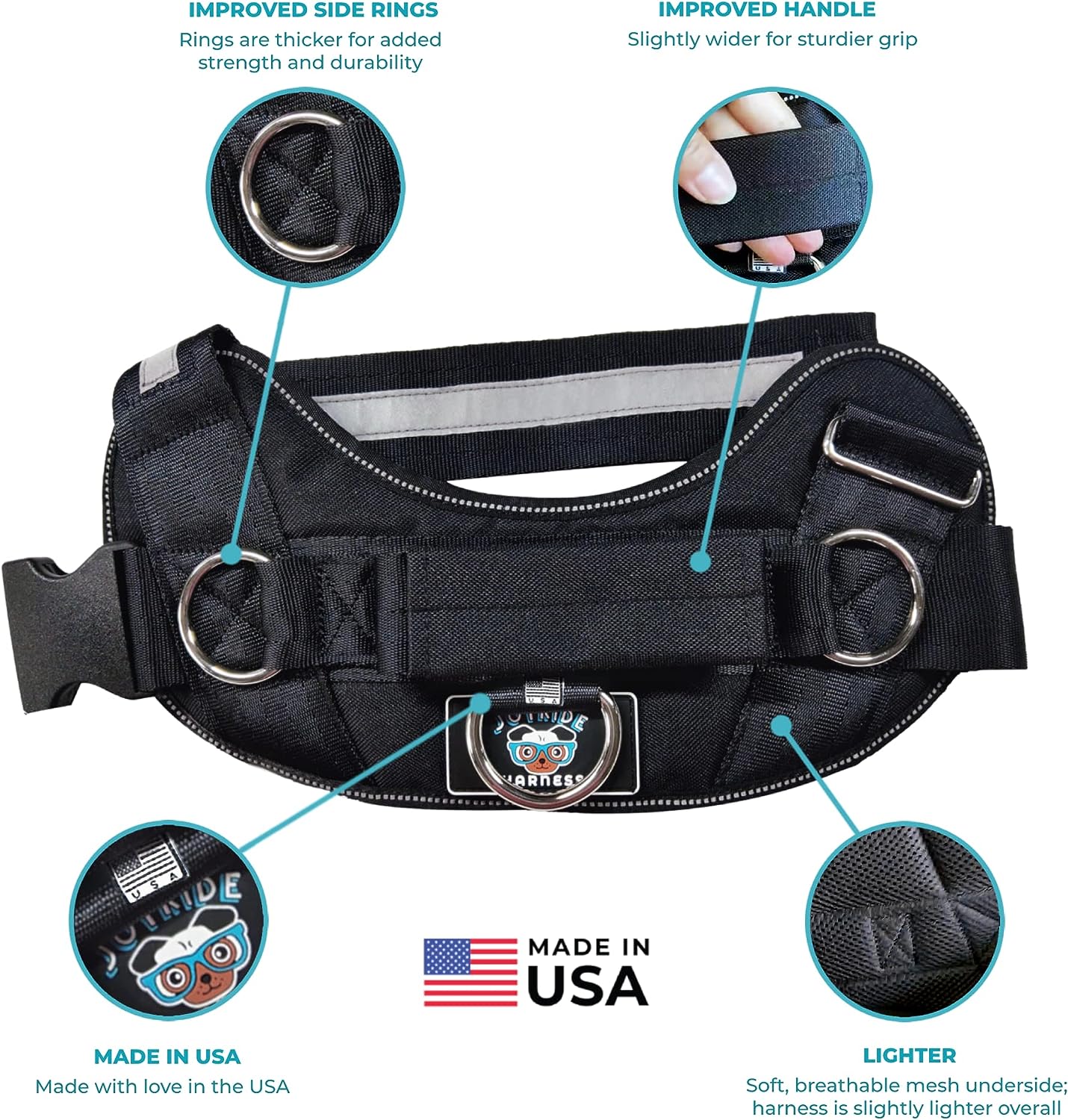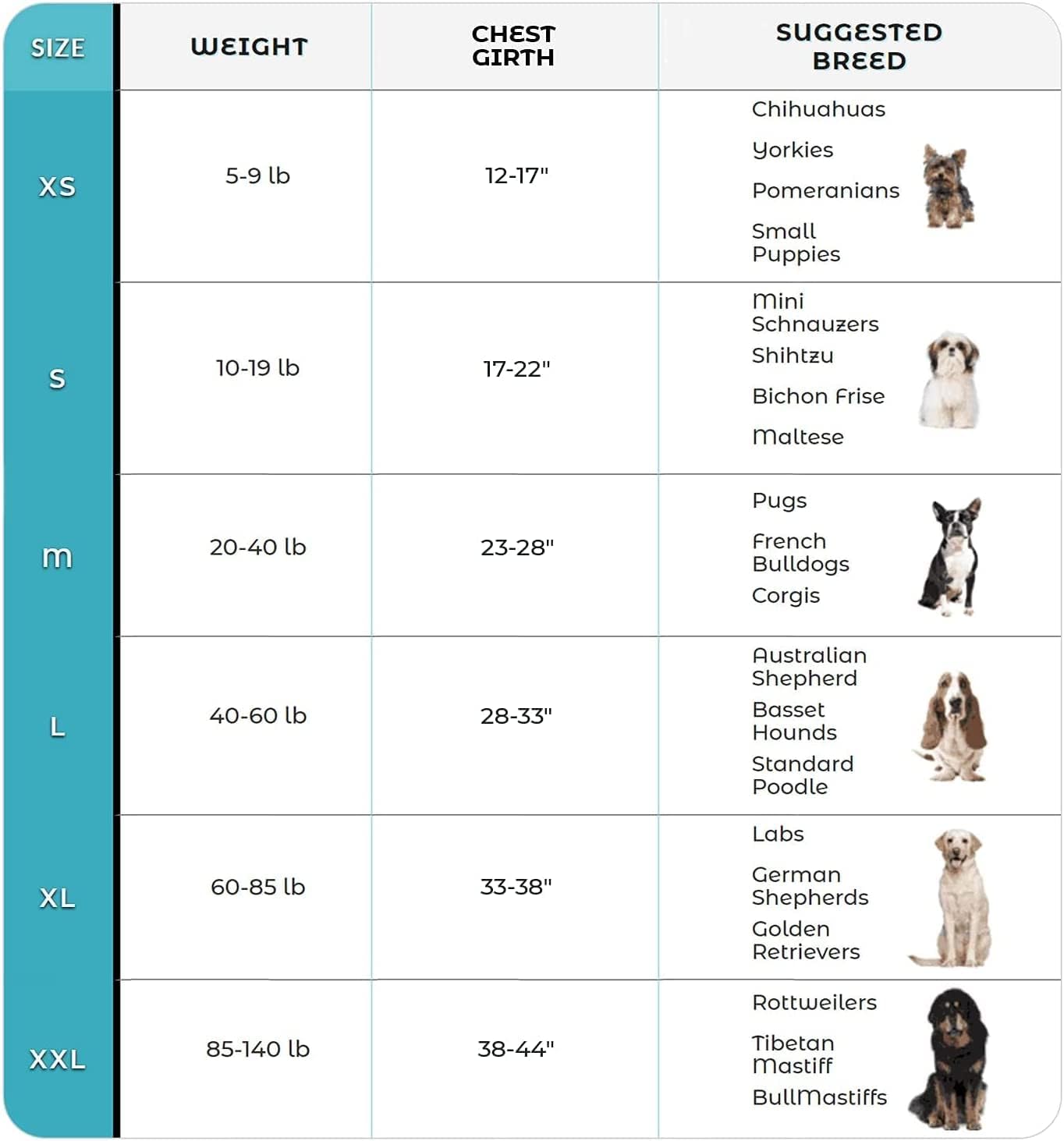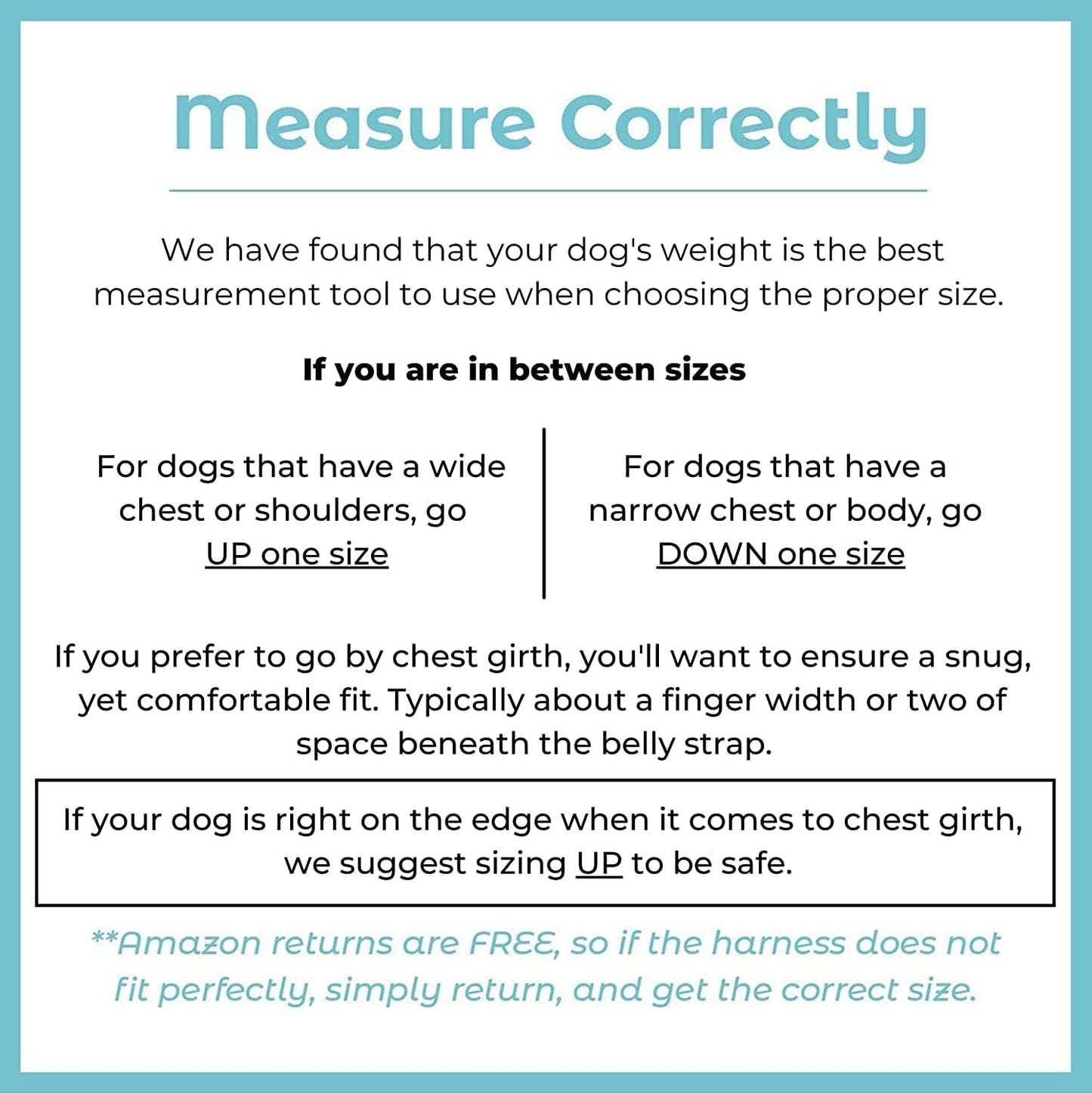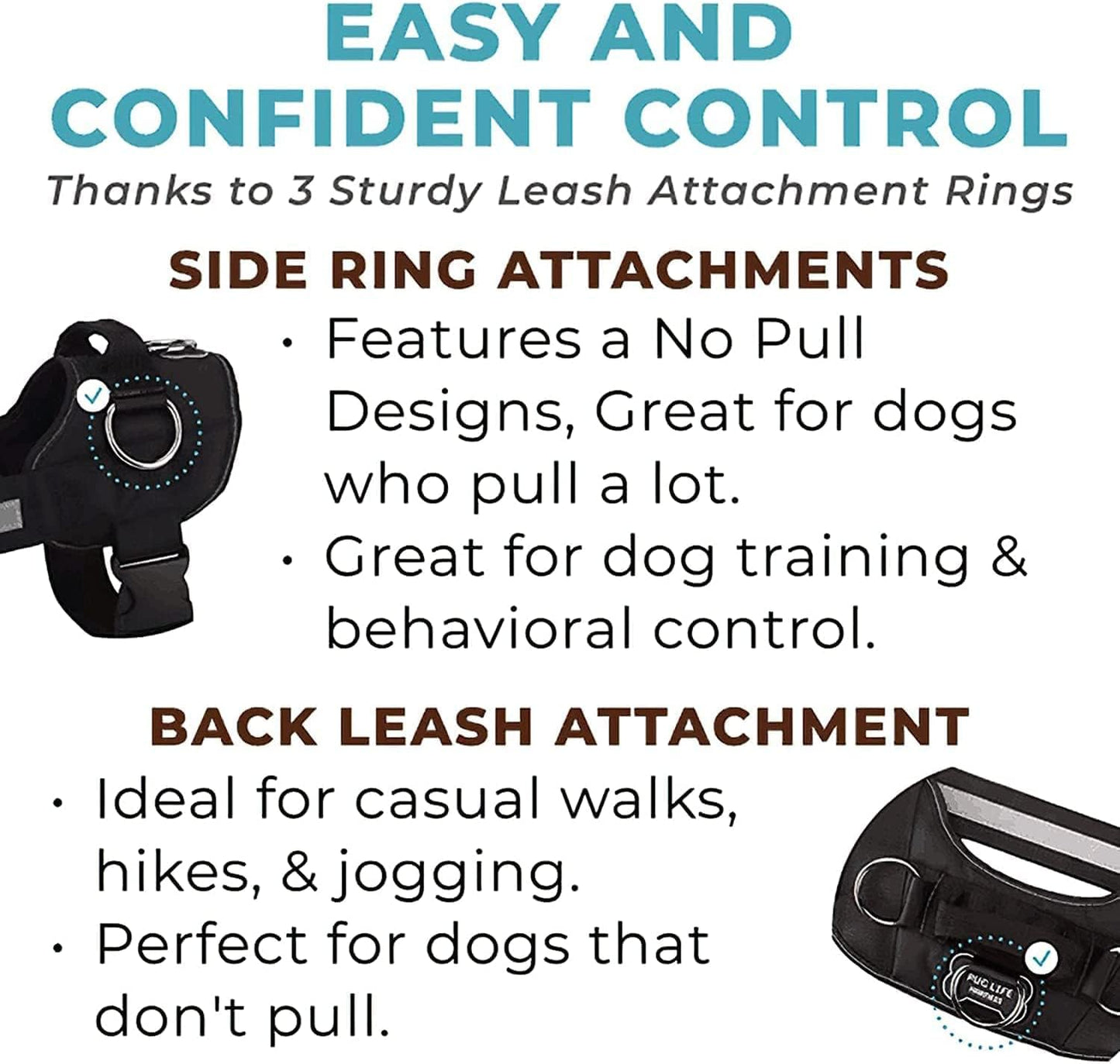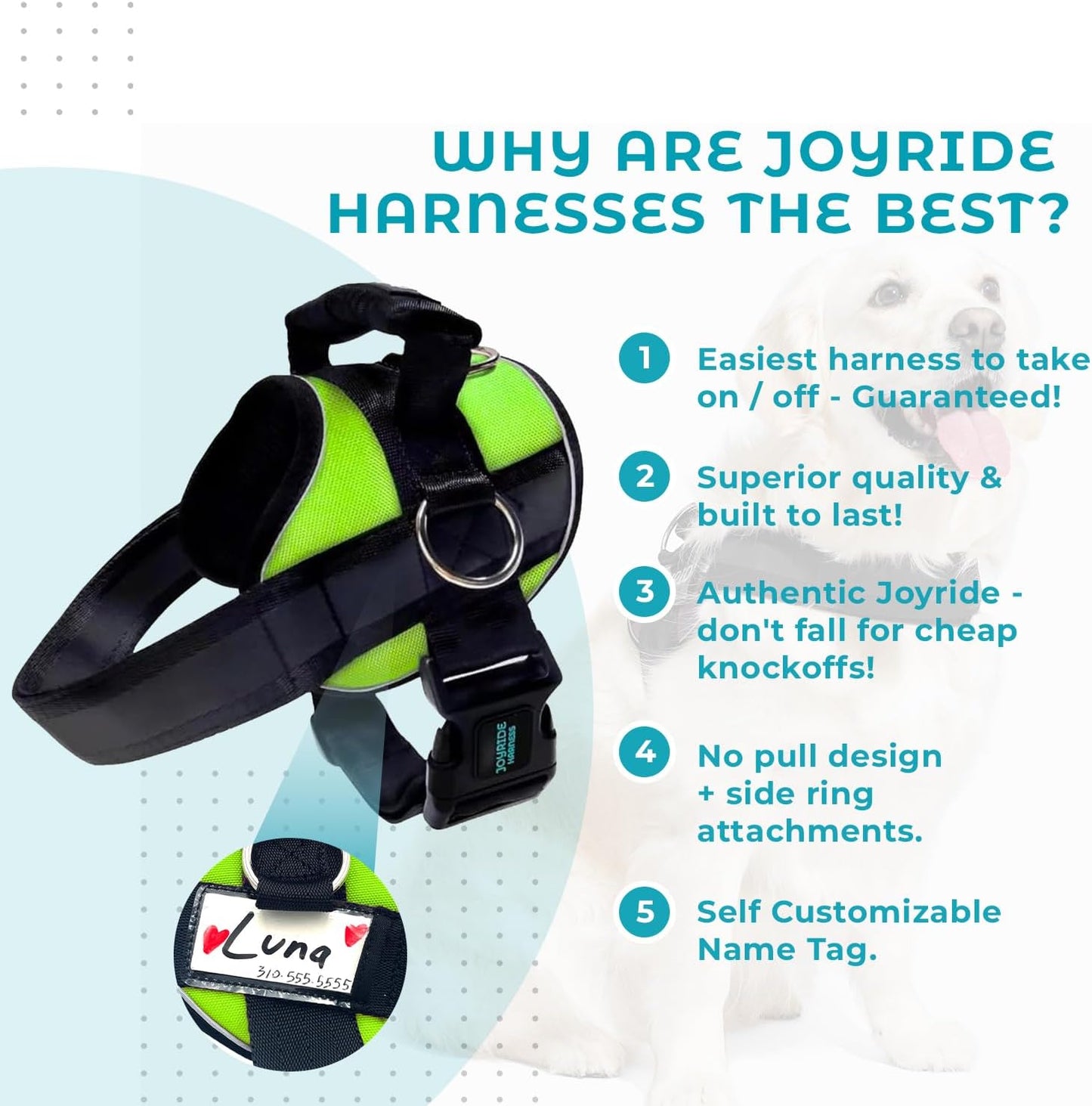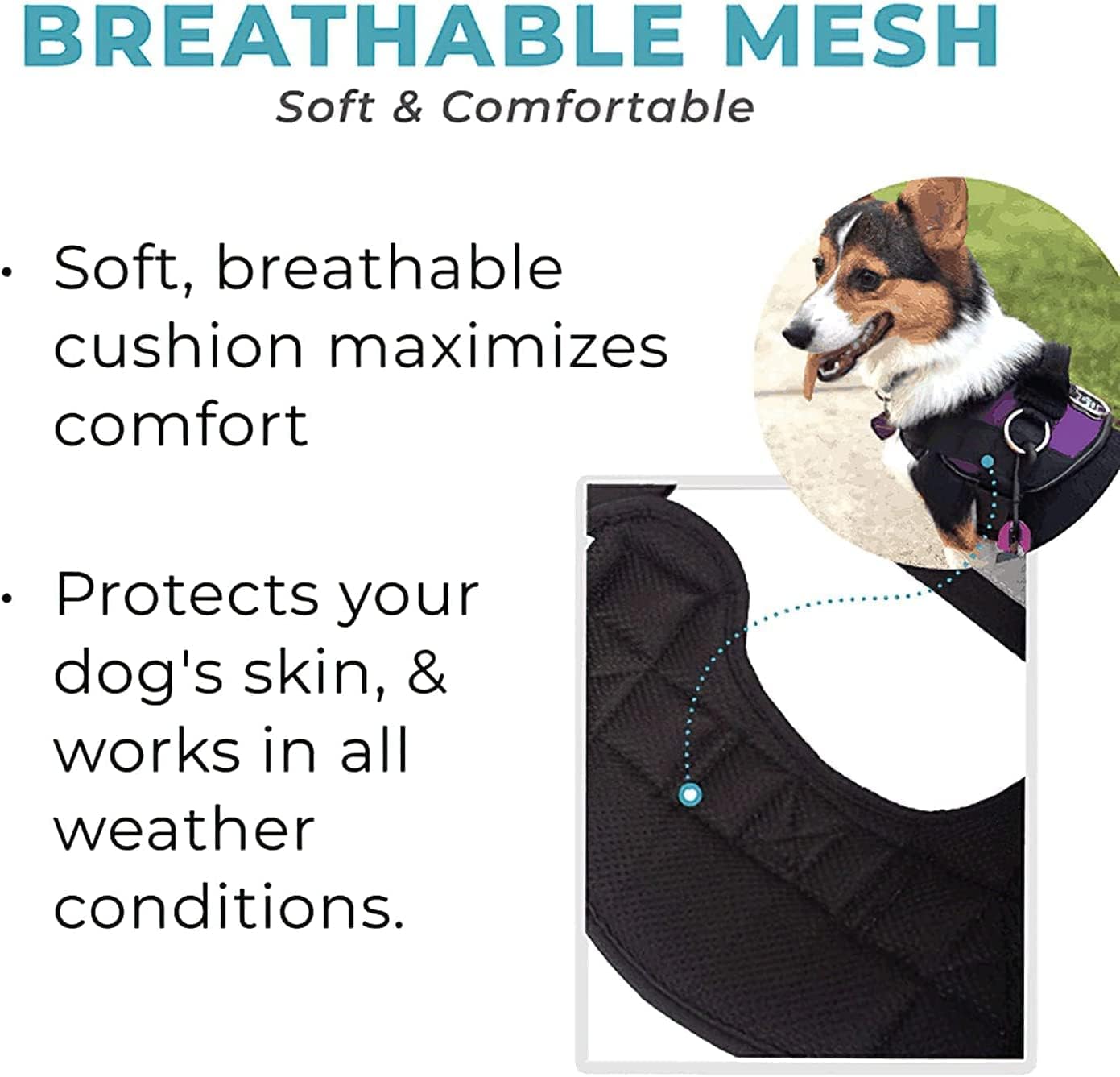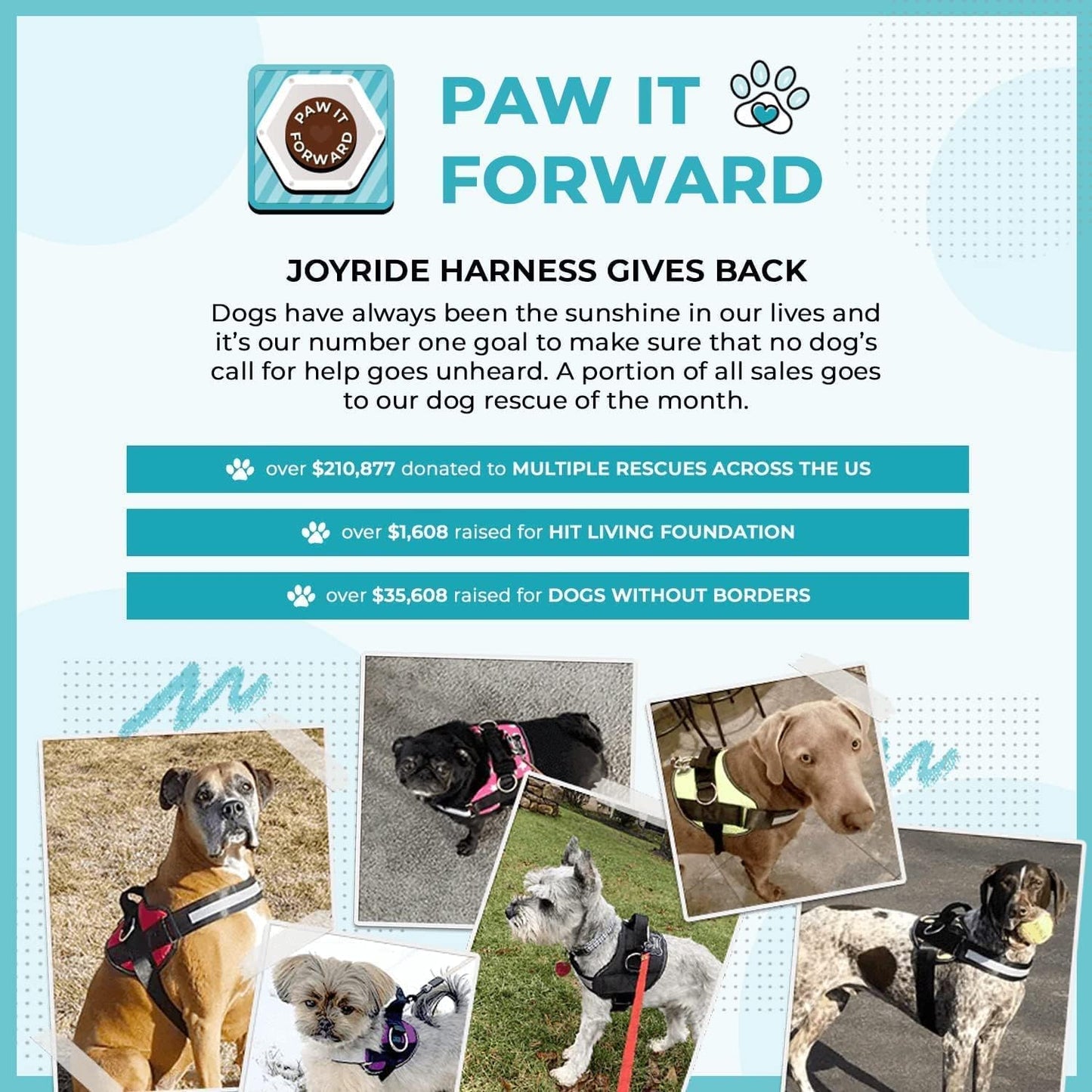 Sign up for the latest news, offers, and styles
Choosing a selection results in a full page refresh.