Regular price
Sale price
$20.25
Unit price
/
per
Sale
Sold out
Help your body fight cold bugs and stress that can keep you out of the gym with the "Stronger-For-Longer" vitamin-C preparation, Ultra-C.*

Vitamin C does a body good. But it has a half-life of only 30 minutes. This means if you take 100 mg of vitamin C, only 50 mg will remain in your blood 30 minutes later. The solution: Beverly Ultra-C.

"Old-school" because it works: Ultra-C has remained unchanged for years because it works. Its sustained-release tablet releases a total of 2000 mg of vitamin C -the strongest potency available- for 4 hours.

There's more. In nature, vitamin C is "bundled" with bioflavonoids and other healthy substances that make it work better.* We added these to Ultra-C, including whole-lemon bioflavonoids and Acerola cherry extract.

Who is it ideal for? Hard-training athletes and anyone who leads a busy, high-stress lifestyle and feels they may not be getting enough vitamin C from their diet. Read Product Description below for special tips.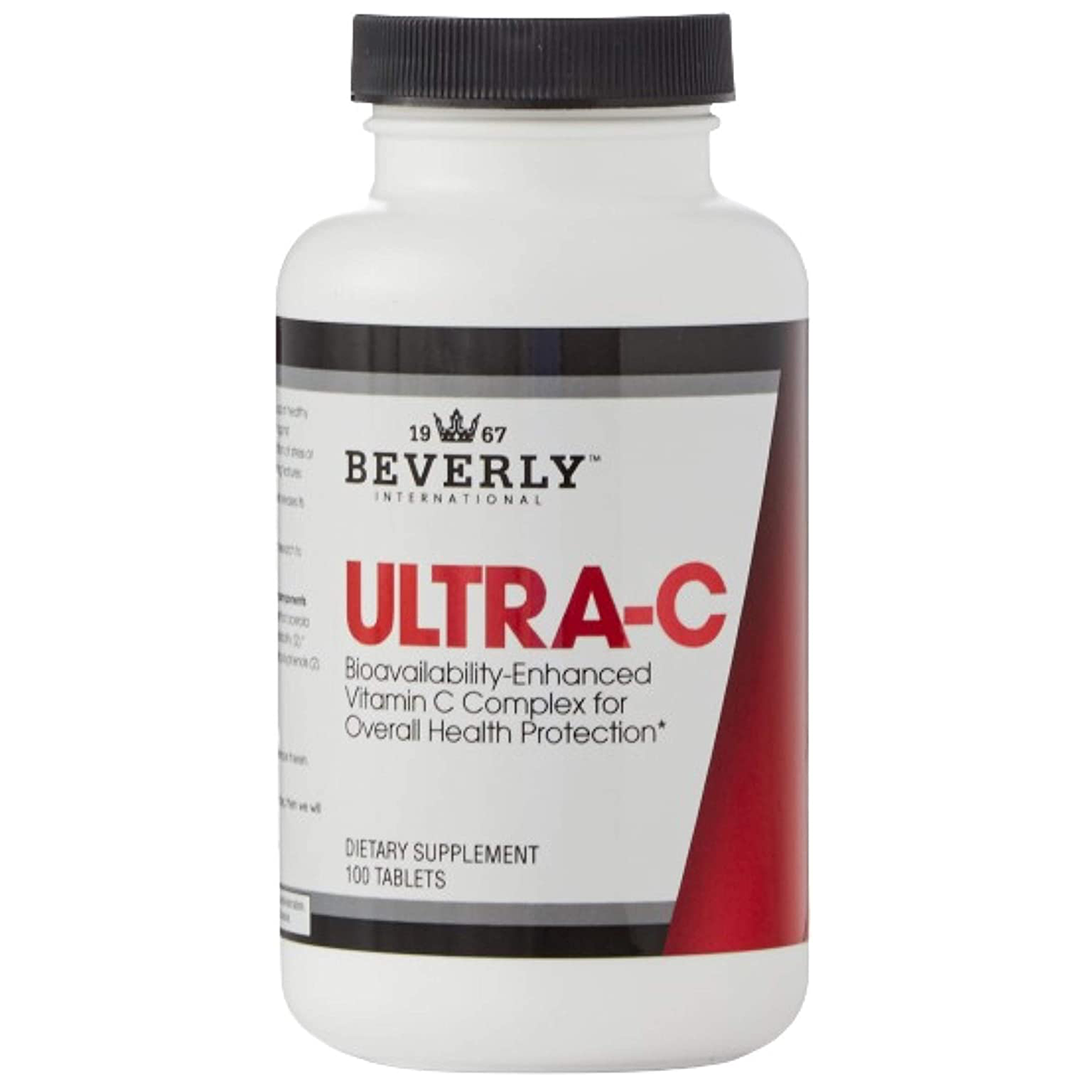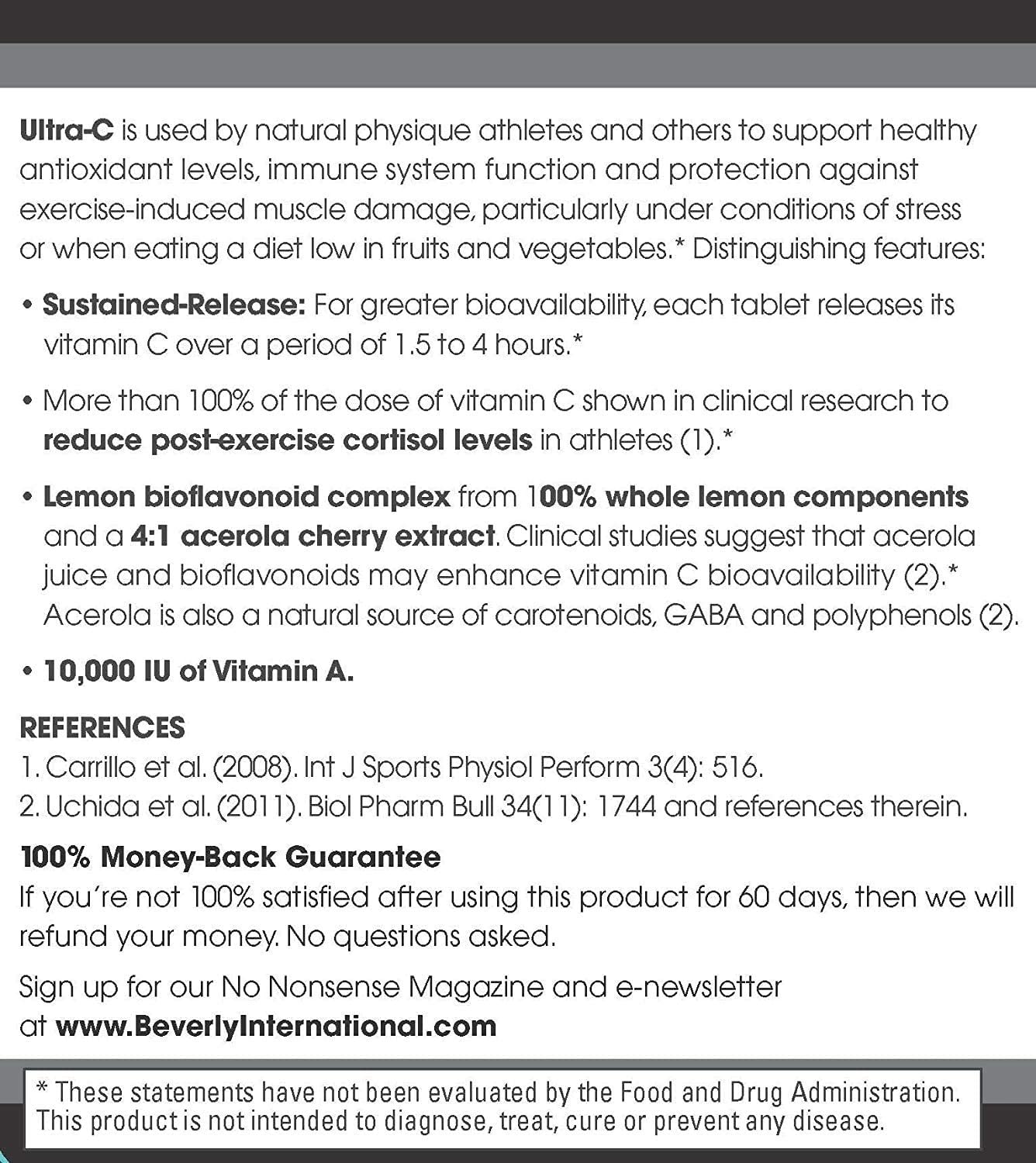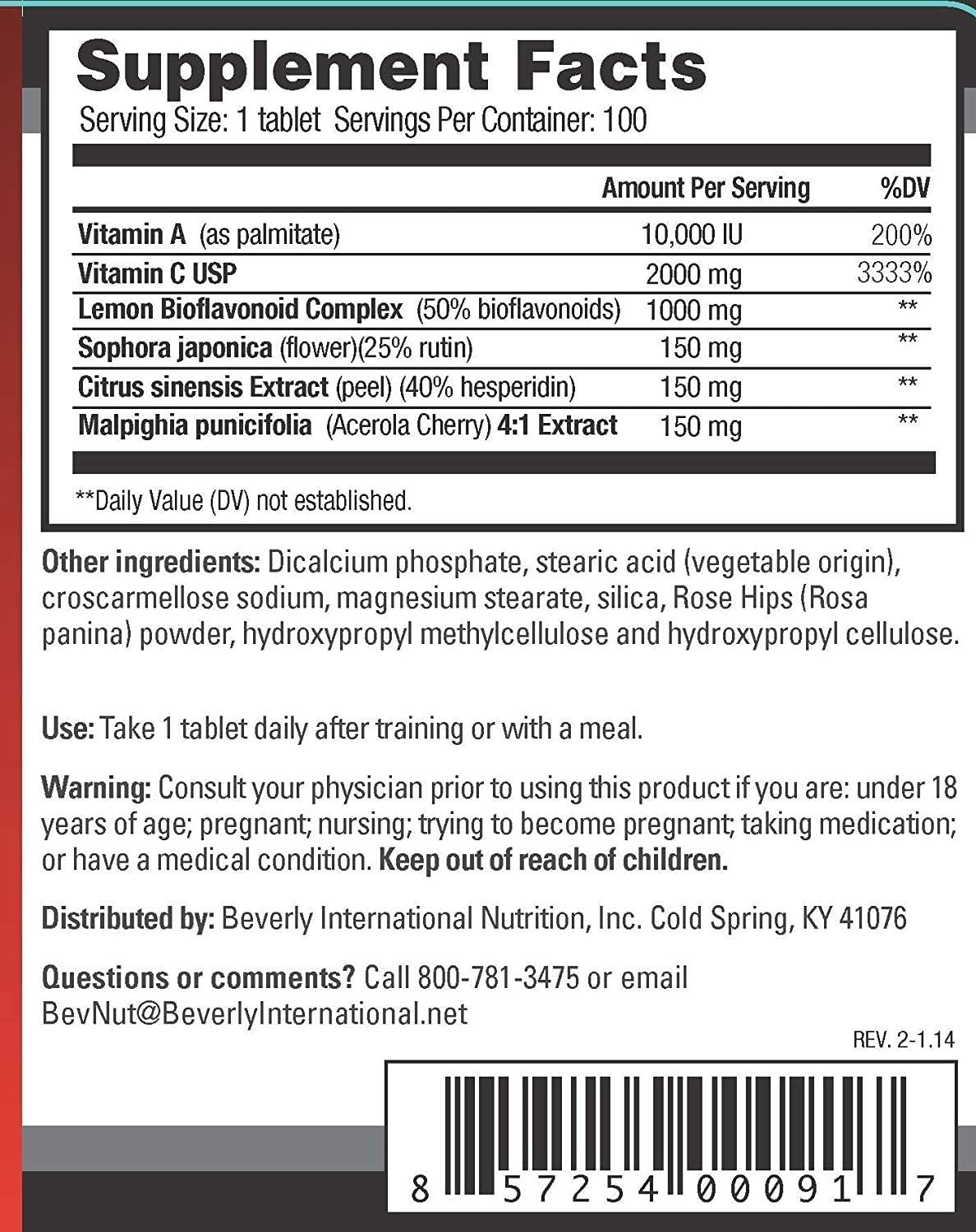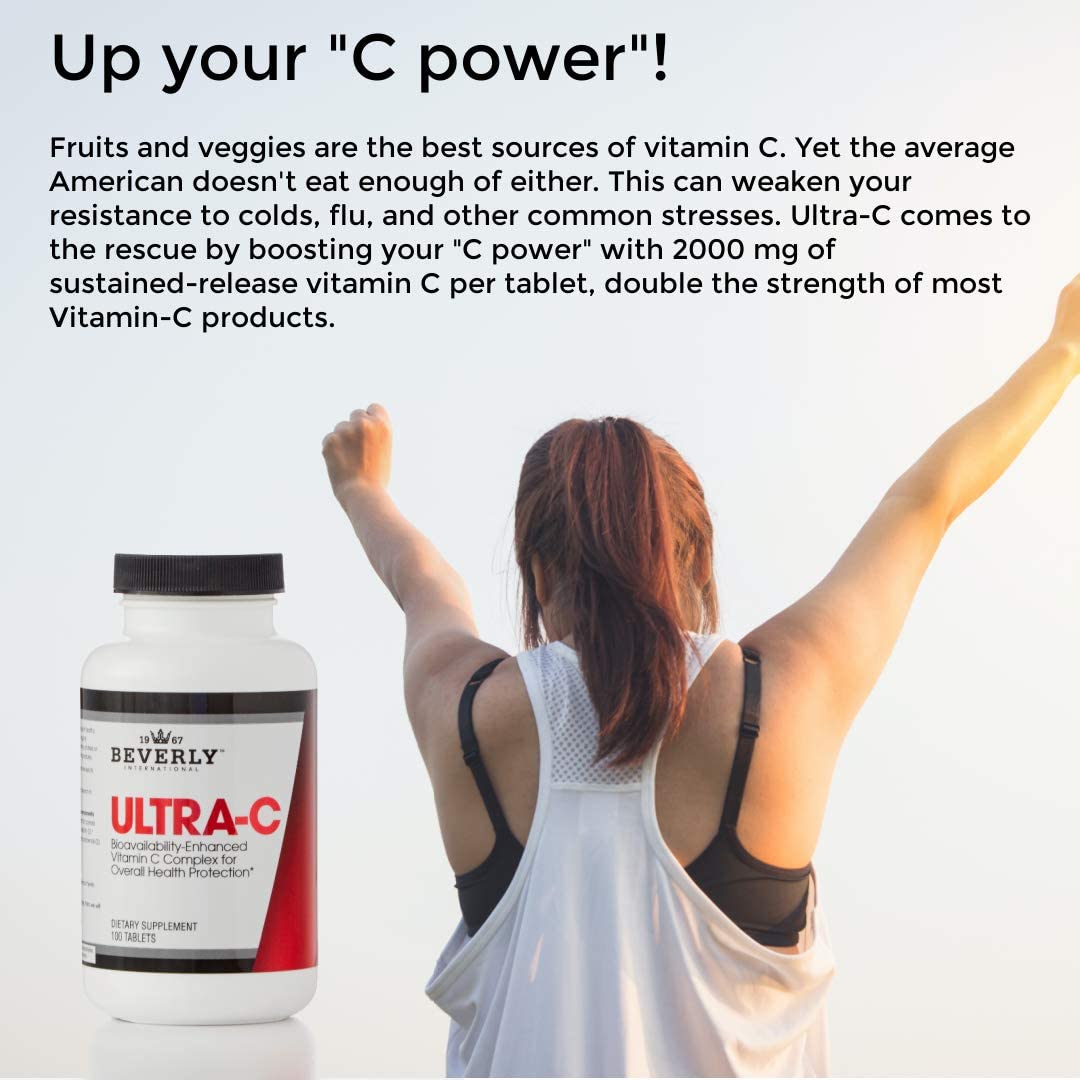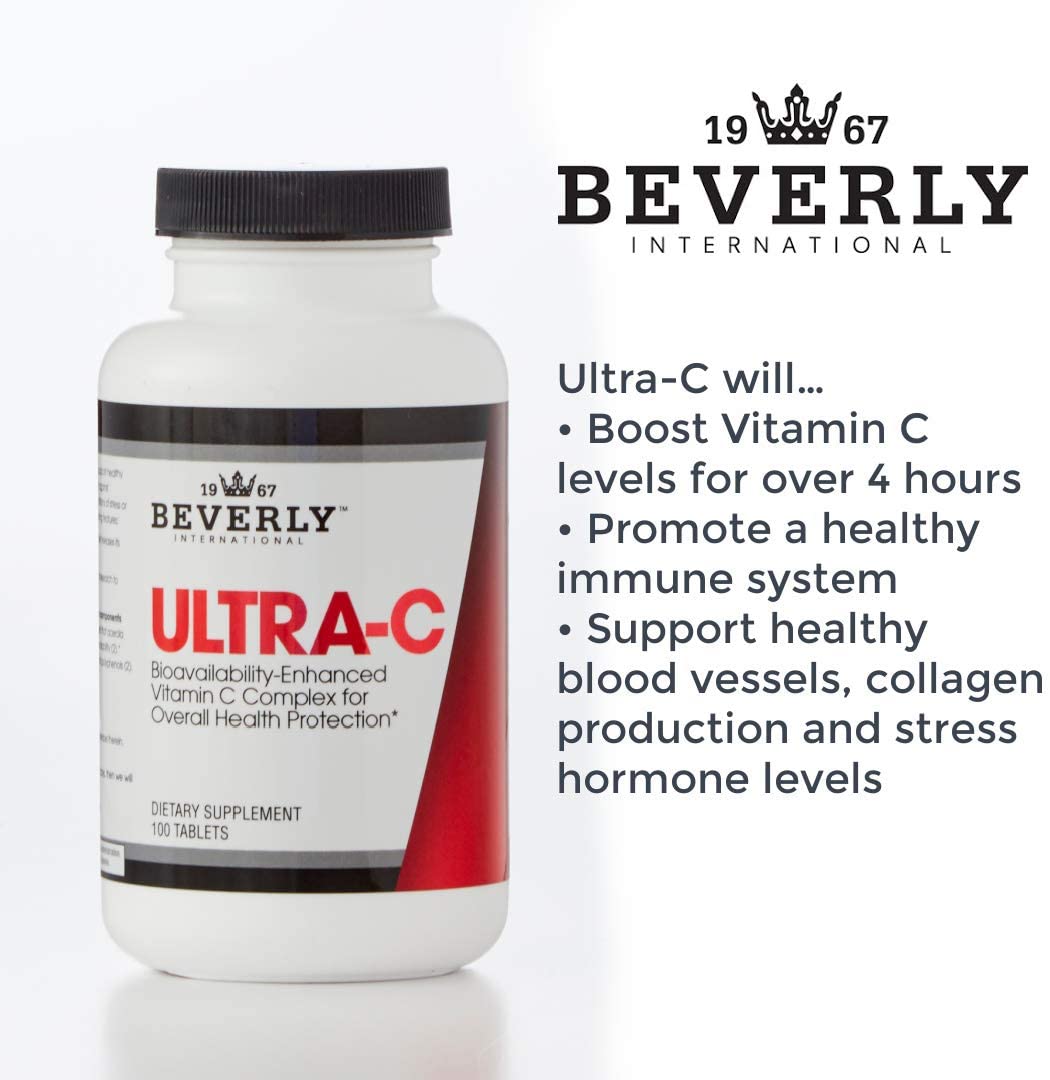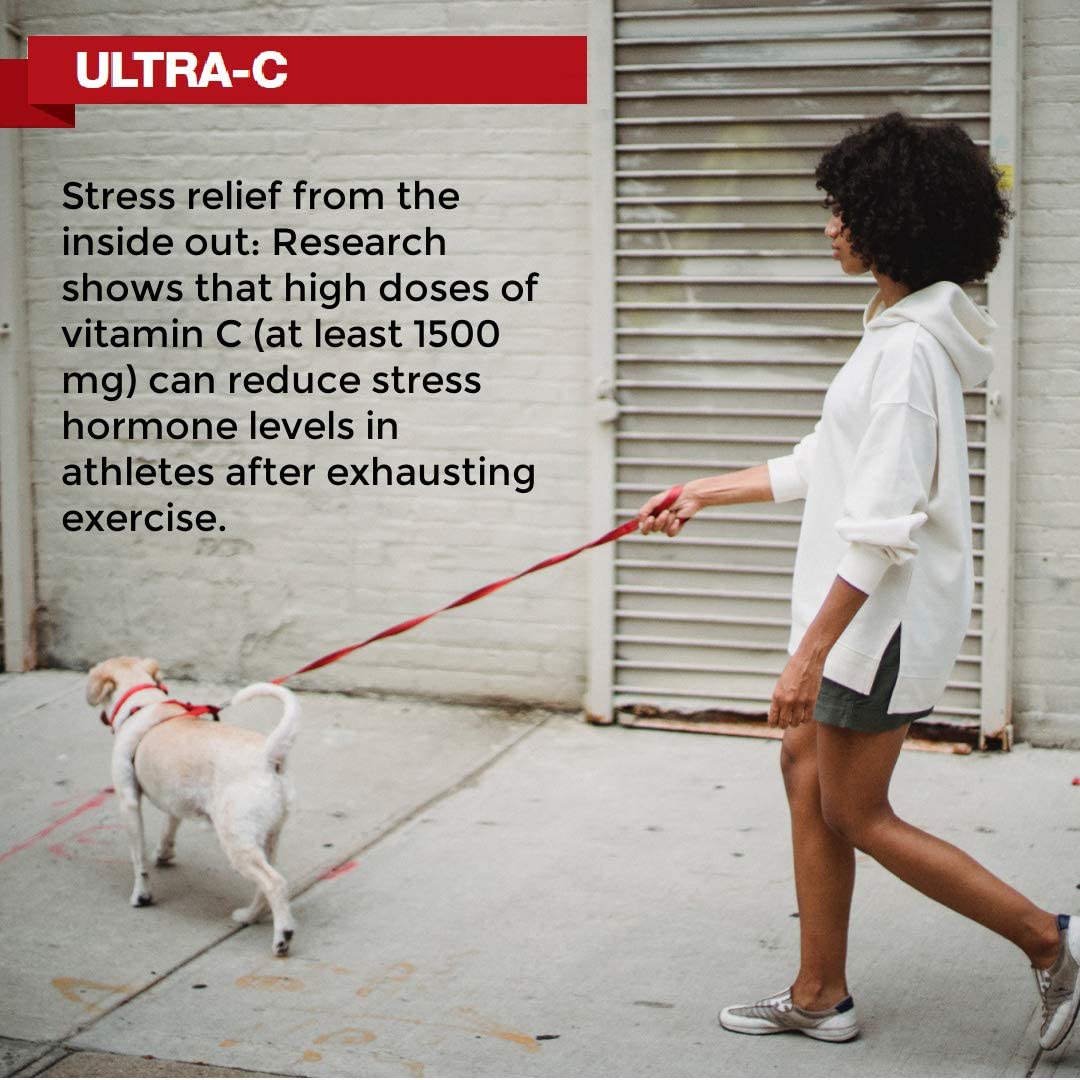 Sign up for the latest news, offers, and styles
Choosing a selection results in a full page refresh.