Regular price
Sale price
$46.95
Unit price
/
per
Sale
Sold out
No ordinary protein powder: UMP's unique ratio of whey and casein proteins is absorbed quickly but provides lean-muscle-building and fat-burning benefits for hours.* Men: If you're a bodybuilder, weekend warrior or anyone else trying to gain lean muscle naturally, there is no better protein powder to help you meet and exceed your goals.* 40 years or older? UMP's unique protein ratio helps build muscle as well as preserve it, while it boosting your metabolism so you can burn more fat.* (As we get older, losing muscle and gaining fat becomes all too easy.) Ladies love UMP: That's because it doesn't make them bloated or bulk them up. It supports lean muscle tone and stimulates your metabolism to burn more fat while regulating appetite.* How can it taste sooo good? When most people try UMP, they're shocked that a protein powder can taste so good (and be so good for you). It produces shakes that are rich, creamy and super-satisfying. Users regularly have UMP at night in place of ice cream or a handful of cookies. (Imagine how much faster you could lose weight?) Digests effortlessly: UMP is super-easy to digest. It causes no bloating or gas. This is one of the benefits of using the highest-quality ingredients available.
The protein powder they don't want you to discover: Ultimate Muscle Protein's (UMP's) unique ratio of whey and casein proteins helps build and preserve lean muscle, and burn fat, for hours.
Perfect for men trying to build muscle size naturally, women trying to get lean, strong and toned, and anyone trying to get their body back in shape.* UMP makes it easier.
Super lean and clean: Low in carbs and sugar, and almost zero lactose. It's so lean and clean, physique competitors (bodybuilders, figure, fitness, bikini, etc.) use UMP right up to contest day.
Take UMP right after workouts to speed up lean muscle building and recovery.* Use it as a meal replacement to make weight-loss or fat-loss diets a snap.
No worries: You don't have to worry about trying UMP once, not liking it and having it go unused. Once they try it, our customers are hooked. Plus, it's backed by our zero-risk guarantee, one of the strongest in the business.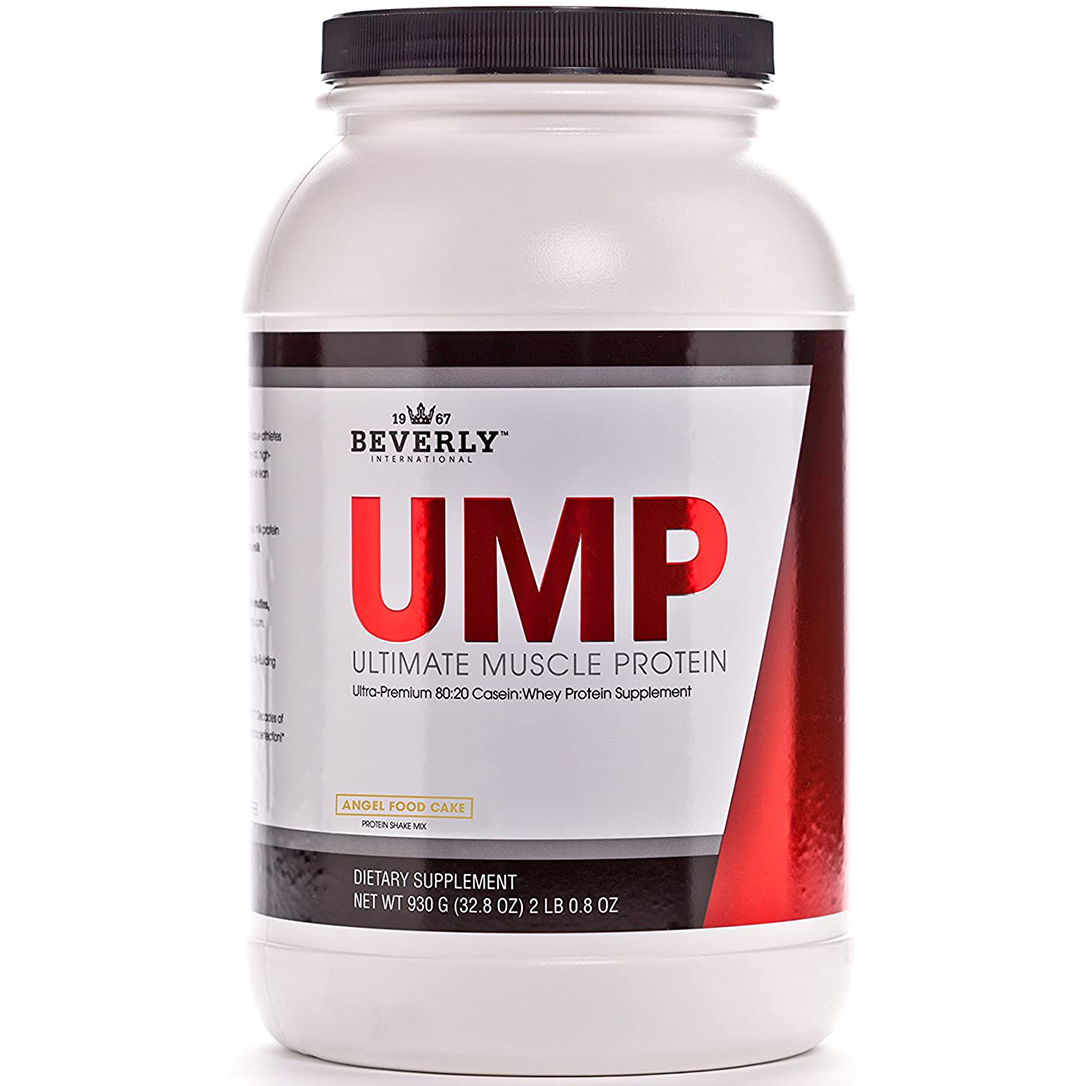 Sign up for the latest news, offers, and styles
Choosing a selection results in a full page refresh.